This post contains affiliate links.
Hola lovelies,
For the last 2 and half months, I've begun all my blog posts with "I know it's been a while."
I'm not going to do that today because my goal is to write more consistently for you dear readers, who actually find what I have to say interesting and inspiring.
So, I don't know about you guys, but 2019 is kinda my best year yet.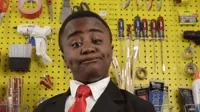 I cannot believe 2019 is now halfway over. The months seemed to have escaped me somehow. In the midst of months sweeping past, I took a little time to reflect over what I have created and accomplished over the first six months of the year, and what I want to do for the next 6 months.
In all honesty, I feel that 2019 has been my most thought-out and purposeful year yet. In all 24 years of my life, I never thought about the intense planning that goes into truly living a life with intention and purpose beyond obvious things like, I don't know, school, college, essays, and family and church. Post-grad life has me reveling in this new found glory of creating and completing tasks wholly my own. However, that is a different topic for another post.
Back to my initial point. My first six months of this year has entailed planning, organizing, and creating in ways I never thought imaginable. I realize that in having dreams and goals, steps have to be taken to bring them to fruition. So, as a writer and a creator, I've done some things, that in my opinion, are quite cool and fun and kinda beyond what I thought I could do in some aspects. 
So, in the words of Jon Bellion, let's begin, 
Meeting Goals
Teaching Poetry |

I taught a poetry class to youth in my home town. It's always been a goal of mine to work with younger kids and teach something creative because as a kid in small-town Mississippi, I didn't have many opportunities and outlets to be creative myself. To offer that to someone else has been such a blessing.

Dancing|

I started dancing again, like actually dancing again. This my friends, was a conundrum, a dilemma, a disagreement of sorts between myself and God. But, also a longer blog post for another time. 

B

ought a Blog Domain|

I bought a blog domain to fully own the rights to this site. Pen of the Beloved is mine!!! Something I dreamed about in high school. 
Inspiring Creatives

| I worked as a museum educator encouraging kiddos and teens to be creative, to write poetry, to express themselves. This has honestly been a highlight of my life as a motivator for creativity and a youth worker.

Manuscripts Writing |

I am steps and moments away from publishing my first manuscript of poetry. This has been a process and thought for years. I put this thought into motion on a beach in Delaware when I wrote down a working title 2 years ago. Now, it's happening.
I don't say all of this to boast about meeting my own goals, but to say that it is possible to reach the goals you set for yourself.
Setting Your Own Goals
In the span of six months (and it definitely does not FEEL like six months has passed) there is some much one person can do. For me, these 5 things are a few among a sea of goals I want to complete this year.
This is a reminder to take a look at these next 6 months we have left of 2019 and plan, organize, and decide just what is it you want to do this year that is edifying to yourself, to others, and your soul.
There is still room to grow and stretch and try something terrifyingly new. Don't just exist, but make your existence worth living and enjoy it along the way.
Sincerely, Antavia
*Featured Photo by Jazmin Quaynor on Unsplash
Steal Like an Artist: 10 Things Nobody Told You About Being Creative